This series of articles elucidates the consequences of what limited access to information and the ever-growing spread of misinformation have on the most vulnerable groups of the society.
Access to internet has been vital during the global COVID-19 pandemic. Amid the social distancing rules and remote work, the internet has enabled us to continue our daily duties. Mobile phone applications and internet platforms have widely been developed to provide information on health and infections. But what if a group of people is not able to access the internet or does not have mobile phones? Or if the information is distributed in a major language but not in the language spoken in a particular society?
In the first part of the two-part series, I will dive into looking at how to ensure that vulnerable groups such as indigenous people and minorities are able to access official information on COVID-19 despite limitations that have to do with a lack of adequate IT equipment or poor digital literacy skills. I will explore how is this taken into account from the government's perspective when planning a pandemic response online.
Challenges of COVID-19 response online to remote Indigenous communities
In Australia, in some of the most remote Aboriginal communities, the statistics for having computers, internet access and smart phones are significantly lower than in the rest of the country. Only six percent of residents in these communities have a computer, a few percent have an internet connection and approximately 43 % own a smart phone. With a limited access to digital devices, it is understandable that the digital literacy skills among these remote communities are rather poor.
On top of having difficulties accessing information online, Australian Aboriginal and Torres Strait Islander peoples have historically experienced higher rates of disease infections than the rest of Australia's population. This makes them even more vulnerable to the pandemic and they are thought to be statistically at a greater risk of COVID-19.
Pandemic prevention online
Like elsewhere in the world, the Australian government has distributed most of the real-time pandemic communications online, i.e. via the official Australian government WhatsApp channel for COVID-19 or via the COVIDsafe app.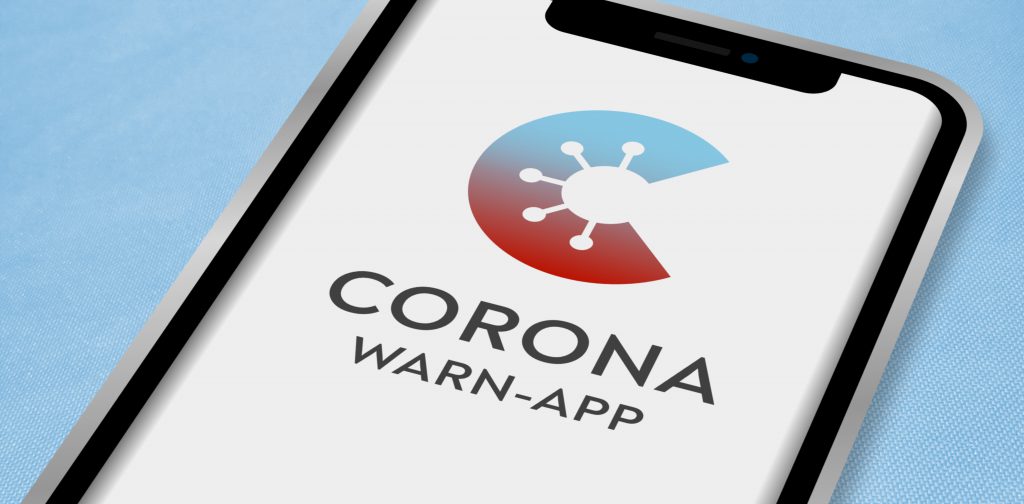 However, as pointed out, not all Australians have an equal opportunity to harness the power of digital connection. This makes the digital divide between the Indigenous Australians and the rest of the country's population even more exacerbated.
"Technology could be the connecting platform, better yet, the best frontline of defence against future pandemics due to the potential of telehealth, instant distribution of health information and the ability to remain 'connected' to others and work while in isolation. But COVID-19 has highlighted we've got a long way to go – and we have a chance to act now, before history repeats itself again. Prioritising digital literacy to boost the use of technology could help reduce the impact of all these COVID-19-inflicted challenges."
To help boost digital literacy skills in these remote communities, the Federal Government, in consultation with three different Aboriginal communities, has created a mobile phone application called Your Online Journey in February 2019. The application is targeted at adults that are not engaging online even if they have access to internet and it aims at taking the mystery out of getting online and guides the user how to stay safe on the internet.
To help combat the COVID-19 pandemic, The National Indigenous Australians Agency (a part of the federal government agencies) has developed videos in Aboriginal languages and in Aboriginal English to inform Indigenous communities on COVID-19. Respected First Nations leaders have been consulted in making these materials which is vital in order to be able to produce culturally appropriate messages.
"Prioritising digital literacy to boost the use of technology could help reduce the impact of all these COVID-19-inflicted challenges."
Indigenous led response to pandemic
During previous pandemics, public health measures, containment strategies and risk communication have not taken into account the socioeconomic, historical and cultural context of First Nations peoples. This time around, during the COVID-19 response planning, the First Nations Peoples have led the way and it has paid off. The Indigenous Australians have outperformed the rest of the population in the fight against the pandemic: for example, there have not been any COVID-19 related deaths among Aboriginal communities.
Knowing that these remote communities struggle with access to IT resources and poor digital literacy skills, how has such a remarkable outcome been achieved? It is safe to assume that this is partly because the intervention was designed through a conversation with the community members on what their needs are. Understanding that a community is disadvantaged because of a lack of IT equipment or poor digital literacy skills means that it is even more crucial to involve the community members to the process of planning pandemic prevention. Only through an open dialogue and participation through all phases of innovation it is possible to build technology that meets well-defined needs.
In the next post I will continue this topic by discussing communities living in remote locations and minority language speakers' position in the pandemic response communication.