EO technology as an alternative to 'traditional data' in development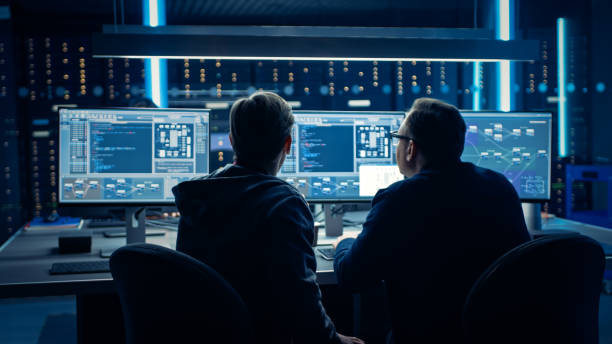 Photo courtesy of iStock by Getty Images
Big data will be more entrenched in policy making as time goes by. For development this will also be crucial. If you're not connected to the data universe your resources and representation might be lacking. I've said it in a previous post, but it seems that at times the more some are connected the more marginalized others become. I tend to have a more pessimistic view with technology, but I am a bit more optimistic when my information searches bring me across something like EO technology.
EO technology to drive policy?
Big data and technology bring an amazing opportunity for development. A problem that comes with technology is that not everyone has access to it and that access is usually economically based. Much like algorithms and platforms like Facebook that can drive and chance policy, so can technologies like Earth Observations (EO) who provides finely tuned and nearly real time data on global terrain. Not only are the technology and data it provides less invasive with regards to privacy, but also more inclusive. This technology doesn't require anyone to have a smartphone to generate the data.
While satellite sensors have been widely adopted in the environmental science community to observe changes in weather, climate, and terrain, their application to economics is new. Researchers have found that high resolution, spatially tuned satellite imagery can provide important insight into human economic activity.
EO, the field and traditional data
A fairly sized development problem is that high-quality, timely and accessible data are absent in most poor countries where development needs are then highest. Conventional methods of data collection, which requires substantial time to conduct and disseminate, have hindered efforts to implement change quickly and effectively. By the time reports are available to policy makers, data on the ground have already changed. In contrast, big data and artificial intelligence allow researchers to acquire real time information at varying degrees of granularity, while simultaneously processing for patterns that can inform policy. EO can mitigate dramatically these information lags. My colleague Sabina had an interesting post that touched upon how data is 'traditionally' being used in development.
These data are becoming widely available to public and private actors through platforms like the Global EO System of Systems (GEOSS). A coalition of 105 governments and 127 participating organizations, known as the Group on Earth Observations (GEO), is working to ensure that EO are accessible and interoperable. There is increasing recognition that these data can be used to support the 2030 UN Agenda for Sustainable Development. It can also provide much needed data for climate action and disaster risk reduction. It's an alternative to expensive big data that is held by private telecommunications companies who only wish to sell data to who will pay the most for it. They are not interested in making their data open to researchers.
Conclusions
Development is entering a new world, where real time data is shortening the feedback loop between outcome and policy. I think the key to this data 'revolution' will be trust. How can the development community foster trust among individuals, whose socioeconomic data are critical to achieving the Sustainable Development Goals, when there are great concerns continually mounting over privacy and cybersecurity? I am hopeful that technologies such as EO can achieve development success without being subjected to data manipulation hindrances. I would love to hear your thoughts about EO technology. Do you think it can be an effective and viable alternative to gathering data via mobiles?
References