Social Listening – the common people's perspective
Well, hello readers….. welcome to our group interactive blog. Social listening  forms an integral part of societal development. But how much are the common people being heard, to what extent does their voice matter ? Unanimously as a group we decided to conduct an interview with a few students from different countries of origin, to know about their perspective on COVID handling by their government. We created the questionnaire and asked them to fill in their opinions. 
Introducing the participants :-
Herick Simon Zerunian – Originally from Brazil and currently living in Sweden, Herick is a UX design student at Hyper Island. He is also a professional graphic designer.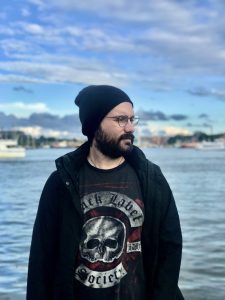 Ehsan Parsaie – Originally from Iran and currently living in Sweden, Ehsan is a UX design student at Hyper Island.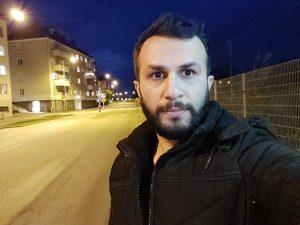 Kaseem Salamah – Originally from Palestine and currently living in Sweden, Kaseem is a UX design student at Hyper Island. 
Farshad Shadpour – Originally from Iran and  currently living in Sweden, Farshad is a UX design student at Hyper Island.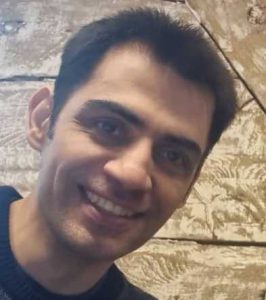 What is the main source of misinformation with COVID in your countries? 
Herick – From what i know, chat apps like Whatsapp and social media like facebook. Whatsapp is the most used one.
Ehsan – Social media including people.
Kaseen – Social media and society itself spread a lot of misinformation
Farshad – The regime tries to use this situation in its favour and then disinformation spreads in Instagram and other social media.
What is the situation with regards to access to the vaccine? Are the most vulnerable receiving the vaccine?
Herick – yes, the most vulnerable have received their vaccines. As far as my knowledge goes, vaccination is quite good in Brazil besides the great amount of people killed by the virus and the misinformation about vaccines.
Ehsan –  Vaccination is good among the Health care workers, elderly people. Yes, the most vulnerable are receiving the vaccination on time .
Kaseem – The most vulnerable are receiving the vaccine, however many people refrain from taking it because of the misinformation.
Farshad – Lack of vaccines and untrusted vaccines. Yes but with a lot of difficulties at the start of vaccination.
Are there any social media banned in your country? If so, is there a rationale provided for that?
Herick –  No, there is no social media ban in our country.
Ehsan – Yes ,telegram, YouTube, Twitter, Facebook, viber, pages not related to the country، because of negative news about the government, the government wants to keep people in a closed-ended environment.
Kaseem – No. Not right now, I remember in the past FB was banned for a while for political reasons.
Farshad – Telegram, Facebook, Youtube along with many other websites and news resources are banned, and it is all from political and governmental decisions without reasonable cause. 
Do you think that the government, the private sector or any other relevant organization, even from abroad, could be following your (or your organization's) activity on social media? If so, do you have a good example of it?
Herick – I think that this is inevitable. Like facebook groups. But I think this is getting more transparent. Like in the apple store you can see what kind of information the app will get from you and you can or not allow them to get information.
Ehsan – Yes, Instagram is the social media platform where the common people's activities are checked and have tight vigilance on them.
Kaseem – Not sure what this question is about. 
Farshad – There is a special sector in the police department for this purpose. Beside many people arrested for their activities and comments in social media.
What other online misinformation, extremism, propaganda issues are currently being spread on social media in your country and who are the main actors? Are there any organizations concerned with countering these propaganda campaigns online?
Herick – Most about vaccines and politics. In Brazil our main actors on this are our president and his followers. Like recently the president shared in a live transmission that the vaccine could spread AIDs
Ehsan – About covid 19, government, main actors are people in society that have been set from special organizations that no one knows them. No.
Kaseem – I would say it's political propaganda spread by specific countries to serve their political agenda in the area.
Farshad – The regime makes up fake information anytime according to their favor, like "Now we are in a peak of covid, don't come out" and in another time right after it, because of some religious events, they say that "everything is ok we do not need limitation".
There is no authorities for controlling misinformations, and if there is any people don't trust them"
What are the most influential communication tools in your countries that can contribute to the development efforts?
Herick – Social media and chat apps like Whatsapp are the most influential social media platforms, which are quite effective as communication tools.
Ehsan – TV,  Instagram, books can serve as influential communication tools.
Kaseem – I don't think we have communication tools that play a positive role nowadays. It's all controlled by the government to tell their own narrative.
Farshad – WhatsApp and Instagram are the majors, as the other major platforms are filtered.
As a design student, to what extent do you agree with the following statements. Please elaborate your answers.

Design can be the most influential form of communication 

Design can be used as a tool for spreading both fake information and real information

With the usage of effective design strategy many complex world problems can be resolved
Herick – I totally agree with the three statements. Design is the most functional way to unite us in a single goal and the most effective way  to educate and transform people's behaviour and point of view. The problem in my point of view is that we as a society lack in the process to trace our priorities and find motivation. We are right now stuck in a storytelling that is leading us to our demise. We need to change that storytelling fast to a new one. Just to clarify, when i mention storytelling, i am saying that our society was built around this concept about power and money, and everything that we do is aimed at that. We need to design a new story to guide us in a new horizon. Without that background any technology or tool will not work, no matter how advanced that could be.
Ehsan – Yes , it can have both visual and physical effects. Design can spread different kinds of news, when someone misuses the tool of design then it leads to misinformation. As far as world problems or complexities are concerned, it all depends on the government and the acting regime who is responsible for the overall administration. If used effectively, designs do prove to be quite impactful in a very positive way.
Kaseem – I think it's a bold statement, and I don't fully agree with it. Whether any design will spread good information or bad information really depends how and by whom it is handled. The purpose of the design is very crucial. For a design to become an effective solution, at first we have to analyse the nature or complexity of the problem, also whether it is solvable via design or not.
Farshad –  I totally agree, people pay the most attention to graphics, pictures and videos instead of texts. There are many people who are responsible for the proper governance of the country. Some groups intentionally use design to spread misinformation, whereas some are genuinely interested for the welfare of the society and thus actively participates in implementing effective designs. Designs should always be incorporated in a strategic way, so that it reaches out to the masses and impacts the society in a positive way, empowering them and also implementing transparency between the government and the public.
Different countries implement various ways for governance, but their common goal must meet the requirements of the people. Technology and digital media must provide valuable information to the common people and not mislead them, especially regarding pandemic information which can prove to be fatal. 
What is your opinion about this; please leave a comment below about the article  and also let us know about how it is in your country!